Beach Wedding Photography
Your Outer Banks beach wedding professionals since 2000!
Go to Engagements
Engagements
Announce your Outer Banks wedding with an intimate and fun engagement portrait session!
Go to Bridals
Bridals
Celebrate your Outer Banks beach wedding with a unique and relaxed bridal portrait session!
Go to Weddings
Weddings
The award winning husband-wife team of Matt and Sue Artz are your Outer Banks beach wedding photography and music/DJ professionals since 2000!
Go to Trash-The-Dress
Trash-The-Dress
Add an optional trash-the-dress beach portrait photo shoot while you're here for your Outer Banks wedding!
About Sue and Matt Artz
The Outer Banks' Dynamic Duo
ARTZ MUSIC & PHOTOGRAPHY is a convenient and affordable husband-wife team providing wedding ceremony violin music, officiant service, and full photography packages aimed at today's brides and grooms who want the best for less; in addition to family beach portraits, and engagement, bridal, and trash-the-dress photo sessions. Sue and Matt Artz have both been working professionally in their respective fields on the Outer Banks since 2000. Sue Artz is a bride's best friend and "guidance counselor" in the months and weeks leading up to your big day, while Matt Artz documents your wedding as an experienced photojournalist, candid and stress-free. Sue and Matt will meet you and work out the entire timeline to avoid any possible miscommunication or bad timing between your musician and your photographer, ensuring the best possible photos and preserving your most cherished memories forever! ARTZ MUSIC & PHOTOGRAPHY has won the WeddingWire Couples' Choice Award in 2010, 2011, 2012, 2013, 2014, 2015, 2016, 2017, 2018, 2019, and 2020, and Sue and Matt are the first wedding vendors on the Outer Banks to earn WeddingWire's Black Badge Rating for more than 100 reviews. ARTZ MUSIC & PHOTOGRAPHY also won The Knot Best of Weddings Award for five consecutive years, in 2010, 2011, 2012, 2013, and 2014, and Sue and Matt were recently inducted into The Knot Best of Weddings Hall of Fame!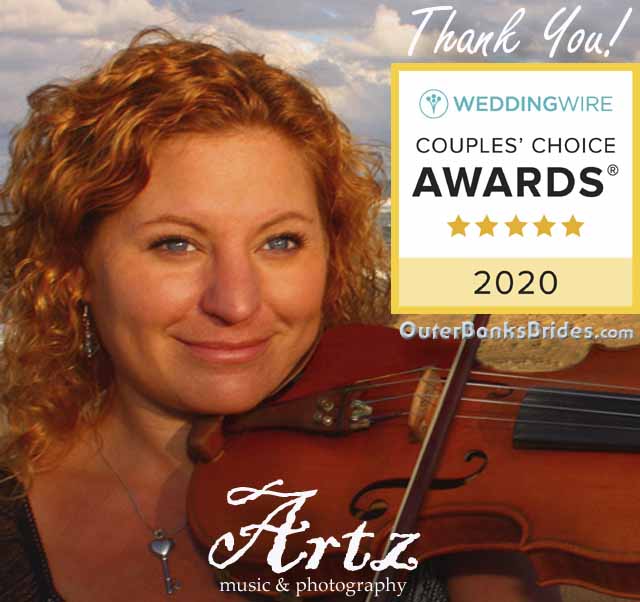 OUR TEAM
Sue and Matt Artz are an award-winning happily married team with decades of combined professional experience in the Outer Banks wedding industry, concert violin, and photojournalism. (Hover over the images below to read more!)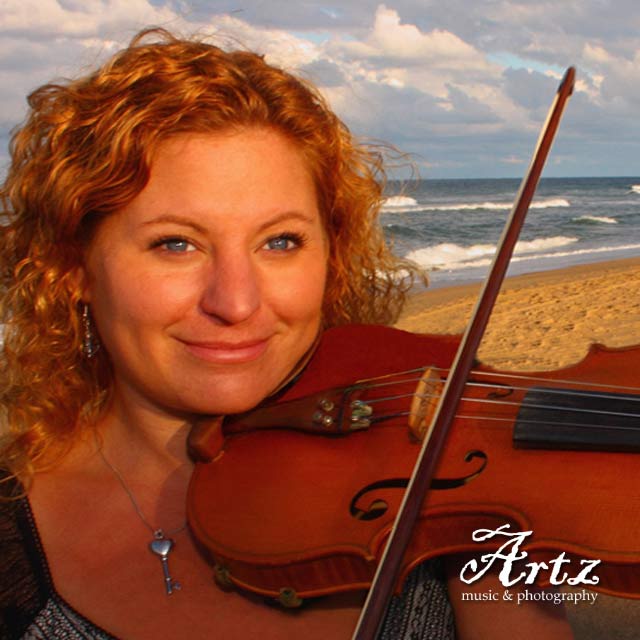 Sue Artz
Violinist / Officiant
A classically trained concert violinist, Sue Artz has been on stage since age 6, graduating with a Bachelor of Science Degree in Music Performance from The College of New Paltz, NY. Sue has performed at venues as varied and renowned as both Carnegie Hall and CBGB's, with more than three decades of experience in the music industry. Soon after launching her own business on the Outer Banks in 2001, Sue was elected as the 2004-2005 Vice President of the Outer Banks Wedding Association.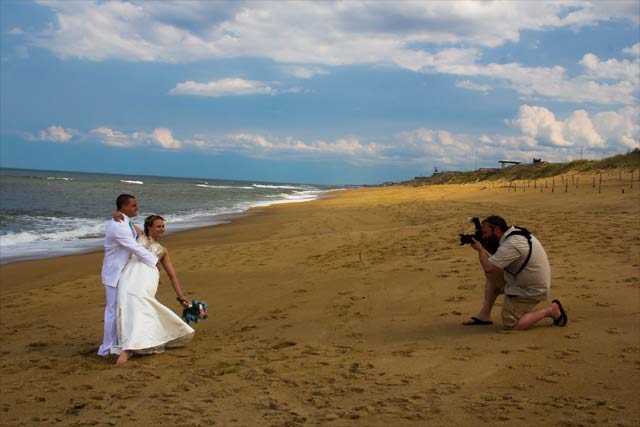 A professional, internationally published writer and photographer on the Outer Banks since 2000, Matt Artz is a former lead photojournalist for The Coastland Times and the current editor-in-chief of OBXentertainment.com, NCFilmNews.com, and HalloweenDailyNews.com. He has photographed and interviewed dozens of notable celebrities, including astronaut Neil Armstrong, directors John Carpenter and George A. Romero, actors Michael Biehn, Malcolm McDowell, P.J. Soles, Kyle Richards, and many more.
Testimonials
See what our happy brides and grooms are saying about us!
Contact us to Save Your Date today!